Testimonials for Jacksons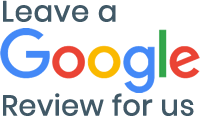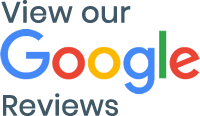 ---
If you would prefer to leave a testimonial directly with us, we will post it below on on this page for others to see.
Thank you for leaving your comments.
There was an error trying to post the message.
This message will dissapear in a few seconds
MR D RUSSEL
To whom it may concern,

I would just like to formally thank warren and the team over at Jackson's for their continued help and advise on my new ford van

Since receiving the connect van in December (from lease plan )I have had a number of teething problems which had made me question if the van was actually for me.
Thankfully any of my doubts were soon vanished because the brilliant aftercare service that Ford Jackson gave on the vehicle under the warranty

I'm now much more confident with my new van and rest assured that any further issues that may occur will be handled professionally and tlc by warren and the team at Jackson ford

Thanks a lot guys you really are a credit too ford

Mr David russell - JUNE 2020
Cater Express
Had a few issues with our Ford Transit, Jacksons was amazing from start to finish and had the van back on the road within 24hr without any notice from us. Customer service is fantastic, quality of repairs superb and Chris who we dealt with was very professional and considerate. 5 star garage, will be back for a service. JAN 2020
Gary A
I've used Jackson's for a number of years - always very happy with quality of service work. Chris at Jackson's was also very helpful finding us our last two cars - spending a lot of time to find what we needed at a great price. Highly recommended! FEB 2020
Francis Whitehead
Fantastic service, already highly stressed as punctured the tyre by swiping a kerb and brought the car in for a new tyre and wheel nuts to be changed. Really nice and friendly! Well done guys. DEC 2019
JAMES S
Fantastic experience PURCHASE NOT VERIFIED


By James S | 21 Nov 2019

Myself and my wife live in Somerset and we viewed a car online at Jackson's we were a little apprehensive but Chris and his team were fantastic Chris took the time to video call me and show me around the vehicle and explain everything they would be doing to the vehicle before we picked it up on the day of collection we drove a long way but we were not disappointed the whole team were friendly and very helpful which made our journey and experience worth while needless to say my wife loves her car and we have had no issues to date if we were looking for another car I would be more than happy to travel to them again they are a first class dealership who went above and beyond to help and guide us well done Jackson's and thank you. NOV 2019
JAMES S
Had a great experience with Jackson's, although they are very busy due to their popularity they went the extra mile to assist with my purchase. Car in great condition, exactly as advertised. They did a full MOT and valet to ensure the car was completely ship shape before buying, great stuff. SEPT 2019
Natalie Harvey
These guys were amazing today! Bumped the kerb nearby and managed to roll my car in with a split tyre. Stressful day, and I don't live nearby, but they were so cheerful, attentive and did a fantastic job fixing my car quickly so I could continue my day!!!! Reasonably priced and car back on the road. Can't thank them enough for getting me back on the road quickly again.
NOV 2019
W R
This is the best independent Ford garage locally, I have been messed around by ford Thames ditton... OCT 2019
Ron Sharpe
Thank you for your superb service on Friday: I had a problem with a seat belt. No only did you invite me to come over so you could "have a quick look and see what parts might be needed", you fixed the problem straight away. Very helpful - Jacksons reputation for being excellent continues. Thank you again. OCT 2019
KAREN GOLDSMITH
I use this garage as they are the closest Ford approved to me in Twickenham, the service is exceptionally good in comparison to other garages I used in the past. I never had any issues with services and repairs carried on my car. They are a little more expensive than other mechanics but I am happy to pay the extra. I will continue to use and highly recommend them. SEPT 2019
DAN C
Lovely family run business. All very friendly and helpful. Nothing was too much of a hassle would work to fit around my needs. 29 Aug 2019
Tracey Blackbrow
Could you please pass on my thanks to you and your team. I have been using my car since the 13th August and it is running beautifully. I cannot thank you and your team enough for fitting me in and rescuing my sick car. AUG 2019
John S
Jacksons have recently done a great job of servicing my Mini Cooper. It seems to run better than ever! Their customer service is faultless too. Would thoroughly recommend. JULY 2019
GEORGE WALTERS
"Best garage i've ever been too. Honest family run place with really excellent service." MAY 2019
MR A MCGOVERN
Chris and the team have serviced our car for the last few years. The service, staff and professionalism are superb and instil confidence throughout. They also recently help me buy a second hand car, and I was given all the information I needed and every part of the process was seemless. I am very pleased and will be a return customer - MAY 2019
MR J MCSHANE
Brilliant service dealt with Chris Jackson himself very friendly car is great would recommend them to anyone MARCH 2019
BARRY ASTON
I first met Chris Jackson 19 years ago, when I took my 20 year old Ford Fiesta round to the local Ford garage, and he looked pleased at the chance of working on a carburettor again in a time of fuel injection. He has looked after our cars ever since, including some he has bought for us along the way. Chris just found me an immaculate used Jaguar (with fuel injection!), and he will be taking care of us for the next 20 years. MARCH 2017
Toby Alington
Dear Sirs,

Further to my previous email. I called Jacksons Ford in Teddington after writing the email below, and spoke to a chap called Warren. He was extremely helpful, explained that in most instances on new vehicles this was due to the factory not resetting the oil-change diagnostic system correctly before releasing the vehicle and that he'd experienced this on a few other vehicles recently. He said it was very unlikely an oil change was needed, but he would happily take a quick look at the car as soon as I could get there.

I drove to Teddington (about ten minutes away), and within five minutes they had checked the car, reset the diagnostics and told me to give them a call if the error came back, otherwise the service would be due in September. The receptionist was charming, and the whole process quick, friendly and efficient. No charge. What a difference.

I will certainly be using Jackson Ford for future servicing – 5/5.

Yours faithfully,

Toby Alington
ALAN R
Brought a second hand ford fiesta from Jacksons,my experience from first enquiring about the car to driving it away was first class .Very friendly and professional throughout the whole process .Got myself a great car as well . MARCH 2019
Steve Keyes
Finally found a Ford Service Centre I can trust! Excellent honest no fuss service, as it should be. I'll definitely be back..! MARCH 2019
STEVEN LAMPSHIRE
Always very accommodating, work is always at a high standard and I'll always go out of my way to travel the distance for jacksons. Great staff to talk to also when it's no so busy. FEB 2019
Chris Smith
Could you please pass on my thanks to Warren and the team. Really appreciate the work you did and going the extra mile for me knowing I'm about to sell the car. Excellent service and advise as always. Many thanks JAN 2019
Roger Sidwell
staff very good and polite kept me updated at all times. DEC 2018
Gareth Karlsen
Great Service we had 2 flat tyres, they came out to fix them and rather than just replacing them , checked and found one just needed a new valve. 1 hour later both as good as new and outside my front door! Most impressed DEC 2018
SONIA HARMON
Love this place! We've been to other Garages, but the staff here, and the warm welcome, are second to none, and now we won't go anywhere else! We bought our family car from Jacksons too, and we've had no problems with the Ford Focus, DXY (Dixy), since we've had her. The one issue we had, was quickly resolved at the last Service, and everything was explained clearly, and without confusing jargon. I tell everyone about this Garage, and the care they've given our beloved DXY. :) Thanks Jacksons. See you at the next Service!!! :) DEC 2018
BRETT R
Chris and his team offered great service and peace of mind when purchasing our little mini. Highly recommend. NOV 2018
Ted Cummings
I bought a second hand car from Jacksons and found them a pleasure to deal with. It's a family run business and they made the whole process efficient and stress free. Recommended. NOV 2018
Philip H
I have just purchased a used car from Jacksons, they were very helpful and explained everything to me as well as completing all the required paperwork, I am more than happy and would recommend them to anyone. OCT 2018
Zoe H
Great Service!!
I had a great experience with them they were fair about my car and made sure they looked out for another car as well to buy, which they had in a week. OCT 2018
Gary and Maureen Eastwood
Thank you to Chris and Vicky for all their help in buying our new car and their help and advice in selling our old one. To Chris for his all round expertise in buying and selling cars and to Vicky for her help in sorting out the paperwork (log book, tax,transfer of ownership). The customer service from Chris , Vicky and all the team at Jackson's was excellent. We would have no hesitation in recommending Jackson's to anyone looking to buy a used car. SEPT 2018
Leticia M
After a few bad experiences out there we finally found The One. Chris and the team offer the best product and excellent customer service, I mean real great care... They do go the extra mile! We felt comfortable, understood and well taken care of. This industry is full of garages and people trying to take advantage of customer's misery, nothing worse than being let down by your car and then by the garage, you won't find this here. You can clearly see they strive to deliver the best option for the customer, they are extremely knowledgeable, care about customer and vehicles. We found our forever garage now. AUG 2018
Gerry of Kingston
I wish to commend Jacksons , and in particular the positive and proactive help, guidance and solid advice provided by Chris Jackson in recent dealings on a variety of requests that I had . Chris's attitude of nothing is too much trouble really made a difference , thank you Chris ! JULY 2018
Charlotte Penn
Not only did Chris Jackson, save my old car (the insurance company wrote it off and it only needed a new door), but he has now found me the exact car I need for two grandchildren. He is always helpful and I have complete trust in all my dealings with his garage.
What a find - a truly happy customer JULY 2018
Mike and Nita Walsh
Chris Jackson is a Ford man through and through and when he came upon our antiquated Ford Scorpios (one a Cosworth!) he was in his element. He has tackled head on the problems with keeping these old cars afloat, while I am sure many other garages would have nodded their heads and consigned them to the scrapheap. Chris's irrepressible good humour masks an incredible sharp mechanical knowledge of all things cars.
The staff at Jacksons are always very helpful and the attention given to us by Chris and his wife Vicky is conscientious, professional and above all kind. JUNE 2018
Thomas McGivern
Booked in car for issue with cooling fan, phoned to book in and was given a date for the investigation, received a text the day before to confirm/remind me. Dropped off car in the morning before work and had great communication throughout the day at each step of the process. After diagnosis agreed the cost of the repair and was able to pick up the same day after work! Great communication and service as whole, very friendly and will definitely use again! Exactly what you need when you rely on your car daily. JUNE 2018
Catherine Wright
I arrived at Jacksons really concerned about my car, they were so lovely (I got a bit teary!) - helpful, reassuring and did everything they could to help. Including calling to make sure I was ok!

Having completed the work very promptly and priced very reasonably, I am a VERY happy customer.

I felt completely assured that they were looking after me professionally, priced fairly and the customer service is simply excellent. I would certainly recommend Chris and the team to family and friends. MAY 2018
Peter McLellan
I have used many garages over the last fifty years but Jacksons comes out top for honesty, reliabilty and good old fashioned customer service.This is without doubt due to Chris and Vicki Jackson and the team they have put together. I have just bought a used Mercedes from them which if it as reliable as the last one I bought from them I will be well pleased. This is the go to garage in this local. NOV 2017
BEN RODDIS
Excellent service, attended Jackson's due to a engine fault light diagnostics done quickly and problem when discovered explained thoroughly. Quote seemed fair and broken down in plain English and final price true to this. Excellent customer service and prompt. Would recommend. NOV 2017
nick redman
After 17 years (and 500,000 miles) of the same old car choosing a replacement car was never going to be easy, my natural indecisiveness not helping either. New or secondhand? Petrol or diesel? Saloon or estate? Manual or automatic? In the event Chris was marvellous, giving me the chance to try out several cars for long enough to decide if I liked them or not. I chose a car in the end. Second hand, saloon, automatic. Whether it's the right one or not I have no idea, but as Arnold Bennett once observed, a car is only a mechanical means of getting from A to B. 10,000 miles later it is still running nicely, and it sure is a lot of fun to drive. So thank you Chris. First rate in every regard, as always. And thank you Vicky for painlessly dealing with all the paperwork. OCT 2017
ROBERT BLAKEBROUGH
I thought I was in a dream the service was so good I couldn't have been treated better by Chris (Jackson) and his wife Vicky. It was like being part of a wonderful family. If the experience of going to buy a secondhand car is sometimes thought of like going to the dentist for a root canal filling, going to "Jacksons" is like going on your favourite holiday with your favourite people. Wonderful customer service, efficient, fast and comprehensive, always with a smile and good humour.
DR P SAVAGE
Dear Victoria

Thanks for the email and the link
Unfortunately I don't have a Google account, so I can't leave a review
However my mother in law is delighted with the car, my wife was delighted with the sales and after sales service (phone call from Chris when we were in Ireland)

I suspect other family members will be heading your way soon, so overall we are v pleased and have recommended you already!
Regards
Philip


Dr Philip Savage PhD FRCP
DANIEL BARNICOAT
A Great Experience
I initially visited Jacksons to view a van a few weeks back. There was no pressure to buy, just knowledgeable & friendly staff. I went away for a think, in that time I suffered a few medical issues. I had decided I wanted the van and explained my situation to the staff, they showed concern for my health and were very understanding of my situation. I popped back the other day to buy the van. Chris was super friendly, full of empathy and very open and helpful. I've only driven my van once so far and it's great. If you need a vehicle and want to be treated like a person and not just another customer then I can highly recommend Chris and his team. AUGUST 2017
Karen Cocks
Excellent service and fantastic staff. Couldn't praise highly enough. Definitely recommend to all. AUG 2017
Katherine and Siobhan
We have just had an excellent experience with Jackson Ford. The explanations that Vicky gave us were so clear and Chris was so thorough when he showed us our new car. My Mum was a little nervous driving the car back home as she hadn't driven in a while, so Chris joined us in the car all of the way home! We would definitely recommend Jackson Ford. August 2017
Adam Dodkins
Excellent service from the Jackson Ford in Teddington. The explanations into what needed to be done as well as the updates on when the vehicle would be ready was helpful. Thank you. June 2017
Kathy
I am writing to tell you to make sure you choose to use this garage. Chris and Warren are excellent and what service! I was left in a vulnerable position after buying a used car, and Chris and Warren really supported me, not only to fix the car brilliantly, but to follow through on a claim. They are excellent and I will certainly be suggesting them to my friends and family as well as be going back every year! JUNE 2017
Tabitha Maxwell
First time using Jacksons and so far I have been very impressed. From the initial call booking the car in, speaking with the mechanic (Chris), provided with a courtesy vehicle whilst repairs are taking place. Jackson's really are the whole package. Will be using them for all the cars within my family and definitely recommend them to friends and work colleagues. Thanks APRIL 2017
S Janes
I have just had my car serviced at Jacksons and, yet again, it was a really positive experience. I am always so impressed with Warren and his efforts on my behalf. He is a real asset to Jacksons' business and his customer care is second to none. APRIL 2017
MR ROBIN LEGARD
A pleasure doing business
Chris and the team have been excellent in finding a car and getting us, and it, ready to take it away. They explained the workings of the different facilities, e.g. satnav, which for beginners was invaluable. They sorted out all the paperwork and made the process of buying a car simple and efficient. They have also undertaken to find us a buyer for our previous car. This service complements the wonderful service we have always had from Jacksons when we have had scrapes or had a service done. Thank you. APRIL 2017
Alex Maclean
Just a bodywork tidy-up job , but these guys at Jackson were very much on the ball - reasonable price and great finish on time . Thanks APRIL 2017
Marnie Robinson
I have recently purchased a ford fiesta from Jacksons and have found the service to be excellent, the staff took much care and attention in helping me to make an informed decision which I found refreshing compared to some of the other dealers I have visited. Thank you very much for your support. MARCH 2017
Lee Dukes
Like other customers I have been with Jacksons for years, wouldn't dream of going anywhere else. Customer service is excellent and Warren and co recently found a damaged tyre, that I had been regularly inflating, had a tear that even the mot didn't pick up. So impressed with the care and attention that I have received over the years from all at Teddington. Thank you once again. MARCH 2017
J Bowers
I've used Jacksons for several years - for Ford and other makes of car. Always an excellent, honest and reliable service - they give sound advice as to the safest and most cost effective way to proceed with any repair. They are fast and efficient, but always have time to be polite, friendly and very helpful. I would highly recommend them. Many thanks. MARCH 2017
Annick Souter
I just want to say a big 'thank you' to all the team at Teddington. They were very helpful and made buying a car easy. A special thank you to Vicky who dealt with the paperwork, she was very efficient. I shall definitely recommend your garage. Again a big thanks. MARCH 2017
D.James - Ford KA
Thanks once again all the team at Teddington. To any ladies out there like me- nervous of anything to do with cars -this team are exceptional and you and your car (whatever make-not just Ford) will be treated with care and respect- no matter how little we may know about cars, or how badly we may park/pull away at the service due to being nervous at having to do an MOT/Service etc.(these last comments of course not inclusive of confident lady drivers).
You will be fully informed of any action the team propose to make on your car, and just ask whatever you want to- no question is ever seen as silly and they patiently answer all. Drives so much better after each service and spotless- thank-you. Ladies and Gentlemen- Just go here. It is just a great service -more so you can then have full confidence in your car after this.
FEB 2017
Alison Fairchild
I have been using Jackson Motors for about 15 years now and the service one receives continues to be first class. Jacksons operate very much on a 'can do will do' in respect of service delivery. Chris and the team always put the customer first. MARCH 2017
M FRANCIS
Great service ,they diagnosed why car did not sit correctly ! MAIN DEALER told me new shocks needed bedding in ! Chris found a spring had collapsed partly but was bent so car was pushed up .He had never seen one like it but new spring fitted and car sits beautifully and drives like it did when new ! Thank you so much !Everyone at Jacksons took great personal care ! FEB 2017
MR TODD
Never one to readily complete appraisals such as this, I am nevertheless inspired to do so when encountering good, old-fashioned service such as I have just received at Jacksons. It may well be that a contributory factor is the fact that this is a small, tightly-controlled family-run operation but, having been dealt with by 3 members of staff, I suspect that there is a strong policy to urge employees to be as friendly and as helpful as possible to customers.
And it works. A real find. More power to their elbow.

Brian Todd. February 2017.
Ben Randall
Excellent service from the guys in Teddington straight from the off!!

I had some sort of electrical problem on my focus that would have driven most people crazy but within a few days and god only knows how many attempts at trying every possible option they had it sorted and the car was back up and running!

Chris & Warren kept me informed on a regular bases and in my opinion went above and beyond what was expected!

Highly recommended thanks chaps! JAN 2017
V Pathmathilake
Brilliant Customer service. Took the car there for burning smell. They diagnosed the problem and kept me up to date with progress. They did a proactive visual health check and gave me recommendations, but were not pushy at all. Warren was really assuring when he was talking about the issues. Not greedy or trying to rip off you (which I sensed with some other Motor Garages).
All in all, I am 100% satisfied with them. I would recommend them to anyone. DEC 2016
Coryn Bendelow
I have dealt with Chris at Jacksons for more than 15 years and could not be happier with the quality of service. I have had major repairs done and routine servicing on a number of cars and have always been very happy with the standard and efficiency of the work. Five years ago Chris found me a Ford Focus to buy, which was a very reliable and a great purchase. In September my daughter bought a Fiesta from Jacksons and it is a great car. Recently I asked Chris to find me a nearly new Fiesta and he spent a lot of time finding exactly the car I wanted. I picked it up last week and it is perfect. Chris and Vicky made sure that I knew how everything worked and could not have been more helpful. It is great to have a really reliable garage that you can trust totally. Thank you! Nov 2016
Colin Kyte
Jacksons been servicing my Fiesta's since 2012 - Great service, very nice people, friendly 'family' atmosphere and excellent workmanship. Thanks very much. Colin. Dec 2016
Peter Gaymor
Major service recently completed on our car - excellent customer service given to us by Warren and Chris. Would recommend Jackson's to anyone - Quality ....... NOV 2016
Julia Jossa
The reviews below really say it all! I was fortunate enough to meet Chris recently when looking to purchase a reliable car for my family. Chris took my brief and in a matter of days had found the perfect vehicle. When I picked it up I couldn't believe it wasn't brand new! It looked amazing. On top of this the friendly and attentive service we received from Chris and his team who also lent us a car for a short mini break while they were getting our car ready was really outstanding. I can not recommend Jacksons enough and am totally delighted to have found them. November 2016.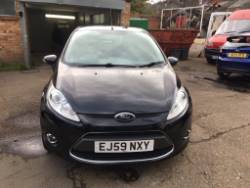 Hannah Tarrant
I recently bought a ford fiesta from Jacksons and the whole process could not have been easier. Chris was extremely helpful and instils you with a lot of trust in him. After talking to other customers who have been going to Jacksons for years, this was also the case for them. Nothing is too much trouble and his aftercare is also great. When we picked up the car we also dealt with Darren who was also very helpful and he even went the extra mile and sorted out my tax for me. They truly give great customer service and I would highly recommend them. NOVEMBER 2016
Janet Fevrier CEO Crossroads Care Richmond and Kingston
Cant thank Chris and Jacksons Ford enough for the support they have given to us and our Charity Crossroads Care Richmond and Kingston. Chris sourced the mini bus for us and arranged for the signage. The children at our club love the bus and feel that its their bus and it gives them a real sense of belonging. Chris kept us up to date and called afterwards to check all was Ok. wondefully friendly , efficient service - NOVEMBER 2016
C WRIGHT
I bought my second used car with utter confidence from Chris. I have confidence that Chris has made every effort to ensure the car is a quality purchase. He does not simply flip cars out of auctions onto the forecourt. You really feel he takes time researching and covering all technical aspects of the car before it goes on sale. I can testify that Jacksons genuinely show pride in their service during every transaction I've had with them. NOVEMBER 2016
CAROLINE EVANS
The seat adjustment under the driver seat on my Ford Fiesta had locked. The car,which is still under warranty, went in for its service with another Ford garage, the service was carried out but they said they were unable to investigate the locked seat as their master mechanic had left. I was asked to drive it to another Ford dealer a considerable distance away. I found Jacksons on the web and rang them. Bring it in tomorrow they said and we will do it straight away. The work was carried out very efficiently, an object blocking the rail underneath the seat was removed and the seat now adjusts perfectly. I was saved a much longer journey through heavy traffic and lots of stress. Many thanks Chris. I shall use Jacksons again. OCTOBER 2016
MARTIN CARR
Asked Chris to source a car for me in the auctions. Got an immaculate vehicle to the spec I asked for. Very good personal service throughout. Highly recommended! OCTOBER 2016
Carlos Maenhout
I am from Belgium and I was on the 14th of September at Teddington for business and I was with my old Lotus. I discovered a problem with my cooling system, which was very annoying because I had to drive to Folkestone for the shuttle which I had booked on forehand. Chris immediately was helpful and he did his utmost to find a spare part. he solved the problem within the time frame. I am very grateful for this excellent service notwithstanding that I was a stranger. Carlos SEPT 2016
Michael Wilson - Teddington
The reason I chose Jackson Service in Teddington was due the fact that they helped me out, at no cost,in a time of need. My coolant indicator wrongly advised me that the level was too low. As it seemed urgent, I popped into Jackson's, they were incredibly helpful and quickly topped up the coolant which allowed me to get on with the rigors of everyday life. I usually use Audi for my services - but given the Customer orientated attention I received, in a time of worry, I decided that their kindness needed to be repaid. In today's world, helping someone-out is not so common. The small act of kindness has resulted in me getting my recent 20,000 mile car service and two new tyres. From the time I booked the appointment/service to the point of getting the car back has been truly excellent. I feel if my custom was welcome, the interaction with all the guys was superb and I am very happy with the work and cost. They are a very professional (and personable) team who make every effort with customers. They stand out as a model of a great customer attention. They certainly have my recommendation and all future work. Thanks guys, your attention is much appreciated. AUGUST 2016
Nick Redman
First rate service. Brilliant team. Consistently good. Always a pleasure to deal with. Thanks. AUGUST 2016
MRS PRICE
Trustworthy, honest , reliable ,would highly recommend I would never go anywhere else saved me money by not doing un-necessary work. JULY 2016
Karen Newman
Customer service at Jacksons is exemplary. I recently purchased a second hand Fiesta from the garage and I am thoroughly delighted with the car. Chris Jackson went out of his way to ensure he located a mechanically sound vehicle that fitted my exact specification at a great price. Collecting the car was easy and the garage technicians were very helpful setting up the electronics. I have already recommended this garage to my sister in law and be pleased to point others in their direction. AUG 2016
Louise Price
AGAIN great service honest and trustworthy would never go anywhere else never do unnecessary work saved me money today thanks to all at Jacksons JULY 2016
Ronnie Odendaal
WISH WE HAD A FORD DEALER LIKE JACKSONS IN SOUTH AFRICA. SERVICE HERE IN SOUTH AFRICA IS VERY BAD. KEEP UP THE GOOD WORK. RONNIE. AUGUST 2016
JANET DUNNE
Always had good service from Jackson's and feel confident with their workmanship.
Called without an appointment on 15 July, due to a fault on my car. They were able to identify the fault straightaway, source the spare part and repair the car, all on the same day. Fantastic service. JULY 2016

KEN MYERS
I have used Jacksons for the past four years and everytime they provide a professional service from the time you leave your car until the time you collect the vehicle.
I would not consider taking my car elsewhere and nor should you.
If you want the best go to Jacksons. JULY 2016

AIDEEN
Thank you again for good service today. You are cheerful about the routine stuff,even cleaning the car nicely , and I have really appreciated you helping me out a couple of times when I have been fitted in cos of an immediate problem. Thank you. JUNE 2016
kate
Thank you for a great service. Every time I ring with a problem you fit me in that day. You are all so polite and all of you are always in a great mood. Plus you do alright with the car too! JUNE 2016
PETER HARRIS
Very pleased with the service we received from Jacksons. Car was well presented and they went out of their way to give us what we wanted. MAY 2016 - AUTOTRADER
LUCIE CLARKE
So all I can say is thank god for Jacksons in Teddington , probably the best car mechanics in the country !!!!! MAY 2016
STEPHENE McGARVA
Just had my car repaired (May 2016) by Jacksons after having previously gone to three different garages in the last 3 months to have engine light warning diagnosed. All three garages "Fixed" it but the light kept coming on soon after the "Fix". As a last chance repair, Jacksons located the issue and temporarily fixed the fault until a new part was back ordered and when this arrived the repair was completed. 1st class service, personable staff ,would not hesitate to recommend the garage, staff and service. MAY 2016
DAWN SMITH
I'm new to the area and as a female, always worry about taking my car to a new garage. In the past, some garages have tried to fob me off, assuming I know nothing about cars, which couldn't be further from the truth. My Golf went in for an MOT yesterday and all the staff were very professional and talked to me as an equal. Unfortunately this is very rare these days in my experience, so I appreciated when the mechanic happily talked me through my advisories without sugar coating nor dumbing it down. I'll definitely be back to get my exhaust sorted out soon, it's very nice to find a local, friendly and professional garage to rely on after my move to London.APRIL 2016
David Taylor
Big thanks to Jackson in my hour of need. My clutch went on the motorway north of Nottingham. AA towed me to garage in west London who the following day quoted me a repair price that seemed on the rich side. Spoke to Jackson who guaranteed me a much lower figure - without me telling them what the first garage had said. Job done quickly and efficiently as always
Saved myself £500.Thank you Jacksons. MARCH 2016

MR NICK REDMAN
My grateful thanks to Jacksons who do a fantastic job keeping my old Mondeo (470,000 miles on the clock, target half a million) on the road. Everybody at Jacksons is friendly, obliging and helpful, as well as being highly skilled and professional, taking their lead from Chris. For me it is an absolute pleasure doing business with this garage. Highly recommended. MARCH 2016.
F KHAN
Thankyou for all the work and services provided to my ford focus in the last 10+ years which now as been sold to Jacksons. Special thank u to Chris who has always been friendly, very helpful and professional. Definitely will visit first if looking for another car. FEB 2016
S KHAN
Professional, friendly, honest and fair pricing. Had a service, MOT, clutch and brake repair with updates throughout. Team at Jacksons always happy to answer queries and any concerns. Really could not ask for a better garage and would recommend to anyone. JAN 2016


MOTORCODES
Professional, friendly, honest and fair pricing. Had a service, MOT, clutch and brake repair with updates throughout. Team at Jacksons always happy to answer queries and any concerns. Really could not ask for a better garage and would recommend to anyone. JAN 2016
ANN BLACK
Have been dealing with Jacksons for many years, I would be very reluctant to go elsewhere even though it takes me over an hour to get to them. I have found them to be helpful, patient and efficient. Excellent service. JAN 2016
A. HAYES
What a great company to deal with. From start to end its been a pleasure doing business with Jacksons. It's the only place I'll be going to in future for services etc. Great company - JAN 2016
MEDINA CLAYDON
Really nice all around. Really 5* great
Super, great, wish they were our local dealers. Would defo recommend. Would always use no doubts at all if they were nearer, 100 miles away so can't. 100% honest, if fact all around. Jacksons Actually made buying a car a pleasurable experience! Very trustworthy and very upfront. A big thank you!. AUTOTRADER - February 25th 2015
GLYN RADCLIFFE-BRINE
Honest, Helpful, Efficient and Friendly
I viewed a 2001 Lexus LS430 at Jackson Motors last week. Most LS430's of this age have been abused, even though they are advertised as being "Loveley", Excellent, etc. As a result I am very suspicious of every one I see.

Chris Jackson told me about the car not having been used for over 2 years and that it was in perfect condition. As a result of me being an OCD geek I was able to point out three quite obscure things that were wrong with the car. None of them was particularly major, but one would have cost a lot to rectify at a Lexus dealer.

Chris didn't argue - He simply offered to do the work before I accepted the car. I put down a deposit that was to be returned in full if they hadn't sorted the problems within 3 weeks. 3 days later the car was ready! I've just driven it home and it's clear that the car really is now just about perfect.

Thank you Chris and Vicky. It's great to deal with friendly people who's word and technical ability one can totally trust. AUTOTRADER - April 11th 2015

SAKINE ARSLAN
Really very helpful and reliable service
From the day I went to see the car, the staff, particularly the boss Chris was wonderful. He assured me that he would make sure he will service, look after the car well before I buy it...Even as a last minute work, he made sure he changed the screen wiper of the car! There was no petrol in the car and I was worried about it if it would take me to the petrol station,so he sent his staff to get me some petrol!! How wonderful it was....I really do appreciate his garage hard work and would highly recommend it to anyone.....
Many thanks again Chris.... AUTOTRADER - April 14th 2015
SARA GUERRERO
Satisfied customer
Jacksons are a very personable and friendly, family run company, they seem very passionate and knowledgeable about their business. They made buying a car a very easy and pleasant process. They seemed very trustworthy and judging by my experience I would definitely recommend their services. AUTOTRADER - June 16th 2015
NICK RAFFERTY
Friendly local family run business
I found Jacksons very efficient. Customers service was of a high standard. Friendly down to earth people. They made purchasing a 2nd hand car (which can be stressful) a pleasure. I hope this level of service continues in the future if any problems arise with my car. AUTOTRADER - July 22nd 2015
PAUL HAMMOND
professionally run family business
Bought Alfa Romeo from Jacksons , fantastic service very friendly staff , they make everything so easy , would definitely go back. AUTO TRADER - August 23rd 2015
JOE BARLOW
Great Car, Great service
Just bought a 7 seater Volvo from the folks at Jackson's. Very good experience. After looking at cars from many used car dealers around London, Jackson's stand out as a fair, honest trustworthy place. They made sure my new car was serviced properly and most importantly safe for me and my family. Thank you. AUTOTRADER - August 27th 2015

EMMA LEESE
Sound Dealer. Excellent Customer Service
I found a Ford Focus Titanium on auto trader on the Friday evening and bought the car the following Tuesday. I had no doubt in my mind that I was buying from a sound Ford dealer. The customer service was second to none. As the car had gone through a recent service I also had a years breakdown cover which is a bonus. I also got 3 months warranty should anything go wrong. These little things are better than buying from a private dealer! I will certainly look them up in the future for any service or mots. AUTOTRADER - September 16th 2015
GRAHAM SMITH
Efficient & Friendly
Happened to se this car on the forecourt as I was walking by & when I showed an interest found myself on a test drive in 2 minutes flat!

Car drove beautifully so after leaving a depost I arranged to collect it a couple of days later. The car was serviced & valeted, the paperwork was done quickly (inc road tax) & all properly explained & off I drove in my new car!

Jacksons were very easy to deal with & I would happily recommend them - both for buying a car or having a car serviced (which I've done here previously). AUTOTRADER - October 1st 2015
PAUL RODRIGUES
The Ultimate Professional
Although I never actually ended up buying the car in the end I found Chris and his team to be without a doubt the most professional outfit I have had the pleasure of dealing with. As an ex-mechanic myself I am always a bit dubious in my dealings with workshops and dealer sales but was very pleasantly surprised. Chris went out of his way to try and address the concerns I had with the car, respected the fact that being an ex-mechanic that I knew what I was taking about and took my concerns along with my offer to the car owner. His engagement, reactiveness and responsiveness were without fault. The same level of professionalism was afforded to me by his staff, clearly demonstrating that he has bestowed these values downstream within his organisation. I would not hesitate to recommend Jacksons. AUTOTRADER - November 24th 2015
MARK HORRELL
It was a pleasure to do business with Jacksons. I bought a 2008 Ford Fiesta from them at a very reasonable price of £2295. The price included MOT and full service, as well as Ford BlueService breakdown cover for a year.
I found all of Jacksons' staff very helpful. They assisted me with the paperwork, helped me dispose of my old car which was due for retirement, and were very prompt to resolve minor issues I had with the stereo, driver's seat and missing lifting jack which I discovered after getting the car home and driving it.
I have no hesitation in recommending Jacksons to anyone looking to buy a used car. AUTOTRADER - November 25th 2015
ANN BLACK
Cannot fault them for fast efficient service, I've moved house but won't move from Jacksons, even though it's epic at times getting through the traffic.
Thank you! GOOGLE - NOVEMBER 2014

JACK NAY
Thank you so much I purchased a BMW X5 and wow what a lovely family run business they could not do anymore to help me and I will be using them on my future purchases . Best car dealer and mechanics in town friendly service and fair price . GOOGLE - NOVEMBER 2015

RACHAEL M
Fantastic customer service and communication. Only do what's necessary and very trustworthy. As a female, reassuring and reliable and worth the longer journey to, even though takes me an hour to drive there. Thanks guys. GOOGLE - AUGUST 2015

CARINA FILIALI

I felt in really safe hands in the purchase of a car at Jacksons. They came to our rescue and I simply cant fault them - communication excellent, service brilliant, great deal and friendly, warm, honest staff. We were and are very happy and would highly reccomend! GOOGLE - DECEMBER 2015

MRS M PATTERSON
Had very good reception from the staff. Had a very good quote for my damaged car and the resulting repair was excellent. Thank you for the attention I received. JAN 2016
RON SHARPE
Superb service - as usual - from Jacksons. I will collect the Rav at 11.30 tomorrow (Weds) & be able to get to Guildford soon after 12, as needed. Thanks again, Chris. RON SHARPE. DECEMBER 2015
Jacksons is a trading name of Jacksons Car Sales Limited, 50 Waldegrave Road, Teddington, Middlesex, TW11 8NY - Registered in England No. 11376810 - VAT No. 260 014 653 -
Privacy Policy